TARANAKI KAYAK FISHING CLASSIC COMPETITION
It's great to have opportunities! and we are blessed by how many wonderful ones have come our way during the course of the Gone Fishin show.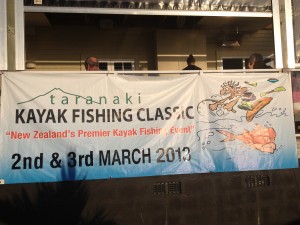 Recently we embarked on a weekend away filming the Taranaki Kayak Fishing Competition, which is an annual event.
Taranaki Tourism eagerly got in behind this opportunity by supporting us in filming the region while we were there.  And the almighty must've thought that was a good idea too, as the weather turned it all on for us!
Saturday morning found us at Precision Helicopters pad ready for a little flit about the region... which turned out to be absolutely spectacular, and much more of a look about than originally anticipated!
I could write endless lines about the trip, however, I think that "Matt Newton" our Pilot best sums up the day, so for his story.
click on the link http://www.phl.co.nz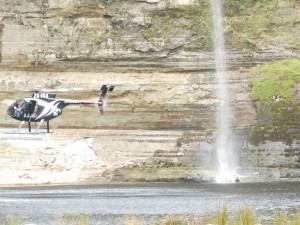 We highly recommend a look over the region through Precision Helicopters as a must do opportunity.
450 Kaipikari Road Upper, RD 45, Urenui 4375, Taranaki
Contact: Free phone: 0800 246 359  Tel: +64 (0)6 752 3291 email: sales@precisionhelicopters.com
After a wonderful day out and about by helicopter, we had worked up a healthy appetite.  Tourism Taranaki booked us into dinner at Okurukuru Vineyard & Restaurant with head Chef "Danger" looking after us.  Thankfully, he was gentle and the food was delicious, not to mention the magic of being parked at a table overlooking the vineyard stretching down to the ocean fringe just as the sun began to set. The Pinotage was a hit!.  An ideal venue for a corporate event, wedding, or a more seductive evening for two.  Address: 738 Surf Highway 45, RD 4, New Plymouth 4374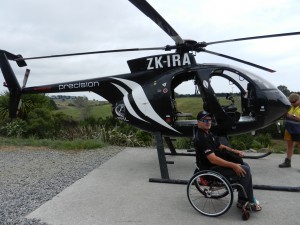 Contact: (06) 7510787 http://www.okurukuru.co.nz
Sunday looked like a wash with rain pouring heavily outside our cosy hotel unit.  However, we decided to embark on a game Fishing expedition regardless! and made our way a little later than hoped, to meet Steve and Mike who volunteered to host us on their boat for a half day on the briny.
The ocean was a gentle rolling wash and anticipated the right scene for the big billed fish.  Firstly, we warmed up on a few chunky albacore tuna stashed quickly away, and lines out ready for the lure smashing we were hoping for.  Not to be though, as all too quick the morning slipped away and we were headed for shore.  It was dissappointing to be leaving for our next activity at a time when many a boat around us was hooking up to the target species.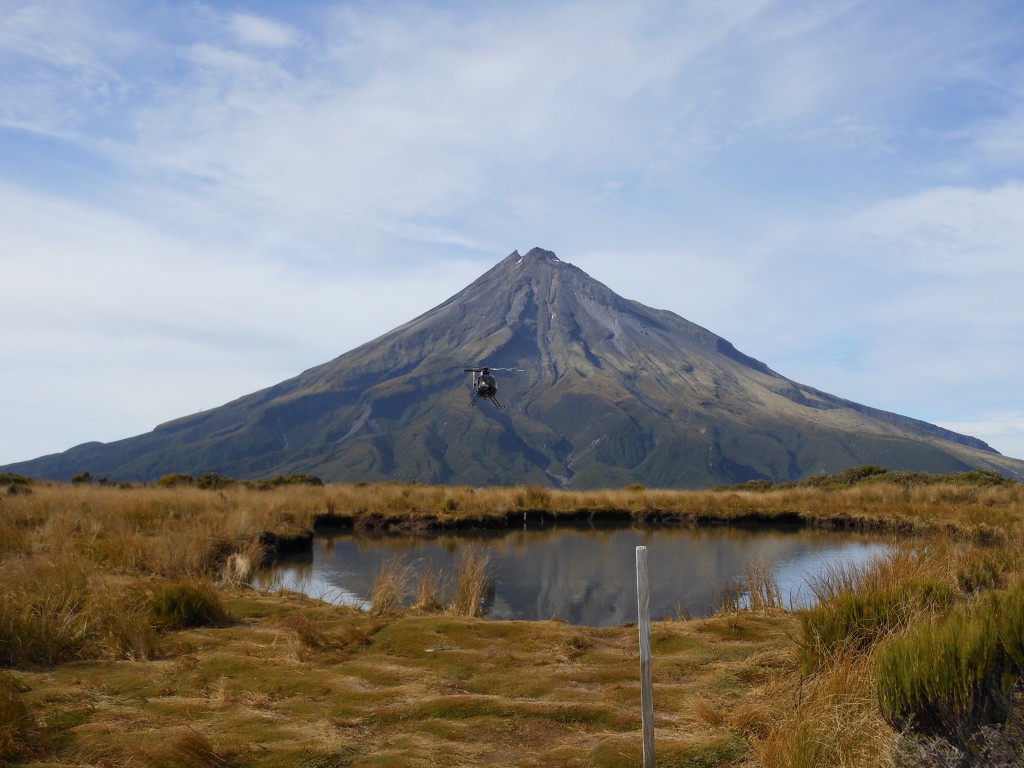 Then off to join the main event being the TARANAKI KAYAK FISHING CLASSIC, which is in its 6th year and is the biggest kayak fishing competition in New Zealand.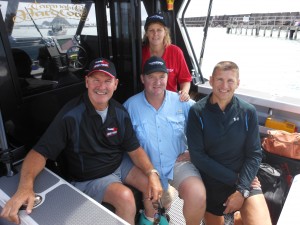 The event is becoming increasingly popular, attracting attendance from the best in kayak fishing including Rob Fort and Steve Tapp.  Registrations had taken place the day before on Friday and were in the vicinity of 210 participants.  Butlers Reef, Main Rd, Oakura, supported with the venue, and their facilities were excellent.
Fishing commenced Saturday, with prize giving on Sunday followed by a fish auction at 5pm where people can bid for fish, and watch the professionals from Egmont Seafood's fillet the catch for taking away or have Sushi Ninja turn it into sushi. $3,450.00 was raised for LEGASEA and COASTGUARD from the fish Auction.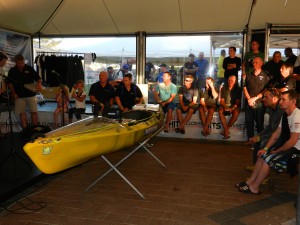 Prize giving results were:
KINGFISH Shannon McMillan 8.260
SNAPPER James Leslie 10.937
JOHN DORY Andre Greyvenstein 2.135
TREVALLY Alan Blair 2.850
GURNARD Fraser Carr 0.910
BLUE COD Adrian Clarke 1.685
KAHAWAI Peter Stevens 3.530
TUNA Grant Montaque 7.600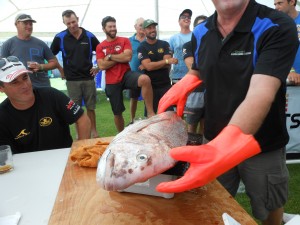 Prizes included; rods, reels, carbon fibre paddles, various other fishing items from sponsors including Viking Kayaks, Fin Nor,  Hunting & fishing, Bite, Repco, ..the list of wonderful sponsors goes on..http://www.kayakfishingclassic.co.nz  In total approx. $30,000 worth of prizes.
The early Bird Draw of a $2000.00 flight centre voucher won by Bianca Gous; The Major in all Draw was a fully Fitted out Viking Kayak won by Kevin Pilcher; The manufacturers cup won by VIKING no1 team; Top team was GURNARD HUNTERS.  $3,450.00 was raised for LEGASEA and COASTGUARD from the fish Auction.
http://www.facebook.com/pages/Taranaki-Kayak-Fishing-Classic/136922319734106?ref=stream.  With Thanks to Garry and the Committee for inviting us down, and all their efforts in creating a remarkable event.
Accommodation:    Plymouth International Quality Hotel
Contact: Toll free  0800 800 597 Tel:  06 75 99128  http://www.plymouth.co.nz/
Comfortable, stress-free with excellent facilities, restaurant and conveniently located close to the CBD.  Great wheelchair Accessible bedroom and bathroom faciltities.
Cafés in the local area:
• Chaos – 36 Brougham Street, NP
• Elixer – 117 Devon Street East, NP
• Govett-Brewster Gallery cafe– cnr King and Queen Streets, NP
• Ozone Coffee Roasters  - 47A King Street, NP
or for something different try an afternoon at Mikes Organic brewery - NZ's oldest organic brewery. Enjoy homemade pizzas and great beer.
www.organicbeer.co.nz
Other points of interest:
Taranaki Mineral Pools: These superb mineral pools, originally named the Tarawhata Historic Mineral Pools, were built in the early 1900s, and rebuilt in 2000.  The mineral water flows through artesian pressure from a 3004ft well (1km) below Mt Taranaki, and has been tested and aged at approximately 29,000 years old.  It has wonderful qualities for relaxation and stress-related ailments, and is precious health water for drinking purposes. Wheelchair accessible. Call to make a booking.
8 Bonithon Ave, New Plymouth Ph: 06 759 1666
mineralpools@xtra.co.nz   www.windwand.co.nz/mineralpools
OR
New Plymouth Coastal Walkway:  The Coastal Walkway is an 11km path that forms an expansive sea-edge promenade stretching almost the entire length of New Plymouth. Popular for those on foot and by wheel – you can enjoy the view of the dramatic west coast, the walkway connects many popular recreational areas and the central business district to the sea.
Please don't hesitate to contact Venture Taranaki if you require any further information on the Taranaki region.:  sarah@venture.org.nz or http://www.taranaki.info/visit
You can share this story by using your social accounts: