NORTHERN TERRITORY & WESTERN TERRITORY AUSTRALIAN AIR ADVENTURE
AUSTRALIAN TOP END AIR ADVENTURE 2012
NORTHERN TERRITORY/ WESTERN AUSTRALIA
There is so much more to this trip than we are able to depict in a few sentences of words.. you will have to experience this one to know what I mean.
Our wonderful adventure began with Qantas delivering us into Darwin, where we settled into some local activities until our Air Aventure trip began.  Our first exploration found us at the Tiwi Island enjoying the great efforts of local people in bringing us a real cultural delight, from food, art, singing and dancing.  After a sleepover back in Darwin we were off again .. this time we headed further afield on our way to Arhnemland.  This flight followed the coast unfolding an array of birdlife and changeable scenery to feast the eyes on.  Landing on our first dusty airstrip we were met by Max from Mt Borradaile Camp which was far more luxurious than the name suggests.  Our time here encompassed daily excursions on flat fishing boats.  We weaved our way through the waterswollen tropical rainforests out into the rivers to chase the big Barramundi, finding many different species along the way.  A day was spent enjoying some great fishing at a waterfall where the catch was cooked on a traditional style wood fire and billy tea washed it all down.  Back at the lodge each night was a cooling swim in the pool and watching the kites swoop on the spoils while Max gutted our fish.
The flight to Faraway Bay was truly an unfolding of scenery.  Changing colours of the terrain below as we flew out of the Northern Territory into the Western area.  The highlights were the waterfalls! Snapping pictures and catching our breath as we revelled in the rollercoaster ride.  Our expert pilot rounded and swooped the plane so closely toward the waterfall scene ensuring we all had the best view.  A few fuel stops later we ascended on Faraway Bay which was truly as its name suggests!  
DARWIN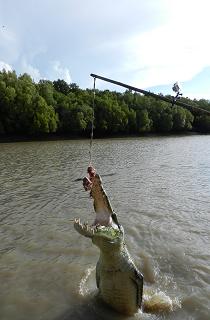 Accommodation:
NOVOTEL ATRIUM (Accor Group)
www.novoteldarwin.com.au
Newly Refurbished, very comfortable with great disabled access bathroom and easy access around hotel
RIDGES DARWIN AIRPORT RESORT
0061 8 8920 3333
Comfortable, functional disabled access bathroom
Great in-house restaurant
Explore: CROCOSAURUS COVE DARWIN
SPECTACULAR JUMPING CROCODILE TOURS (Adelaide River)
AVIATION HERITAGE CENTRE
Air Adventure Top End Tour in conjunction with Hogans & Mondo Travel:
MT BORRADAILE, ARNHEMLAND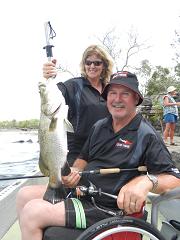 Max Davidson's Mt. Borradaile Camp
www.arnhemland-safaris.com
Luxury cabin with ensuite style accommodation
No wheelchair accessible bathroom facility available
Fishing:
Safari Style River Fishing - Barramundi, mangrove jack etc..
FARAWAY BAY W.A.
Faraway Bay Camp
Seaside Cabin Style accommodation with basic ensuites
No disabled bathroom facilties, assistance required to get around facilities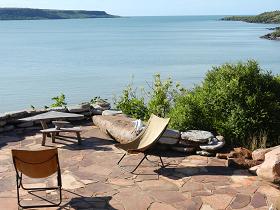 Fishing:
Sea Fishing; Spanish Mackerel, fingermark, mangrove jack, queenfish etc..
BROOME W.A.
Accommodation:
MERCURE
www.mercure.com/broome
Comfortable Stylish Accommodation
Good Accessible Bathroom
Eating:
MATSO'S Brewery
Enquiries email:  sales@hoganreps.co.nz 
Air Adventure Top End Adventure Tour
www.airadventure.com.au
You can share this story by using your social accounts: