Keep updated with what Graeme's been up to .....
Fishing tips, product reviews, industry news, giveaways and more.
Tight Lines!

We're going to be posting some tackle tip videos here so watch this space!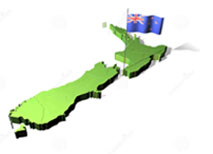 nzfishing.com: New Zealand freshwater fishing
nzfishing.com is the complete guide to New Zealand trout and salmon fishing when you're planning a fly fishing trip or angling vacation in any part of the North or South Island.
New Zealand's largest fishing website. Our fishing is spectacular. From the world's best striped marlin and yellowtail kingfish fisheries to superb recreational fishing for snapper, kahawai, terakihi, trevally, blue cod, john dory, gurnard, hapuka & bass, trout & salmon. If it's gamefishing, saltwater fishing or freshwater fishing you'll find all the advice and information you need on The Fishing Website.
Check out our advice and info section. There's fishing hints & fishing tips, fishing techniques. Get up to date fishing reports, Ask a question or share your fishing reports with others in our discussion forum.